I LOVE refashioning. Or upcycling. Or whatever you call it. It is such a good idea to make something new out of something old (hm, something we also do at my work.. i see a pattern here 😉 )
Last month there was the Restyling exchange of Pilar and Amy Nicole and I was so thrilled because the more the merrier and I love to see everyones take on what to make out of something excisting.
They asked you to send a garment (which you have but don't wear) to your swap partner and vice versa, and to make something out of it for the other one. And that  scared me to bits.
Because sewing for myself: excellent!
For my loved ones: fine!
For some one I don't know? Only through Instagram? OMG!
So I refashioned in spirit of the Restyling Exchange.
What did I have?
A XXXXXL denim button down men shirt.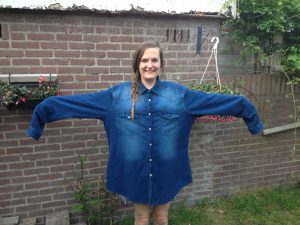 And an polyester jersey infinity scarf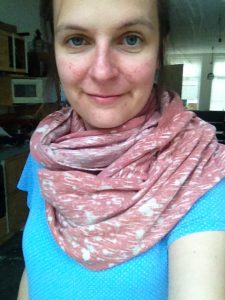 Lees verder "Refashioned: from buttondown men shirt to dress." →