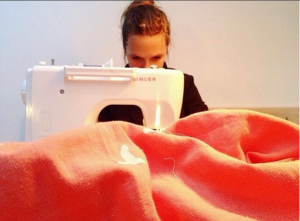 Een jaar geleden kocht ik voor 70 euro een Singer naaimachine bij de Kruidvat. Omdat ik het zelf maken wel zag zitten.
Nu ben ik verslaafd! En daarvan houd ik jullie graag op de hoogte.
—
A year ago I bought a Singer sewing machine for 70 euro. I thought it would be cool to make things myself.
Now I'm hooked! And here's my story.
Bewaren