It all started with a idea from a friend. She saw some really cool table tents on Pinterest. So I looked too. And made my bed. 🙂
Oh Pinterest. How I love you. And how I hate you! Because I will NEVER make a Table Tent as beautiful as those examples.
But I would never know about table tents if Pinterest didn't excist.
So nevermind!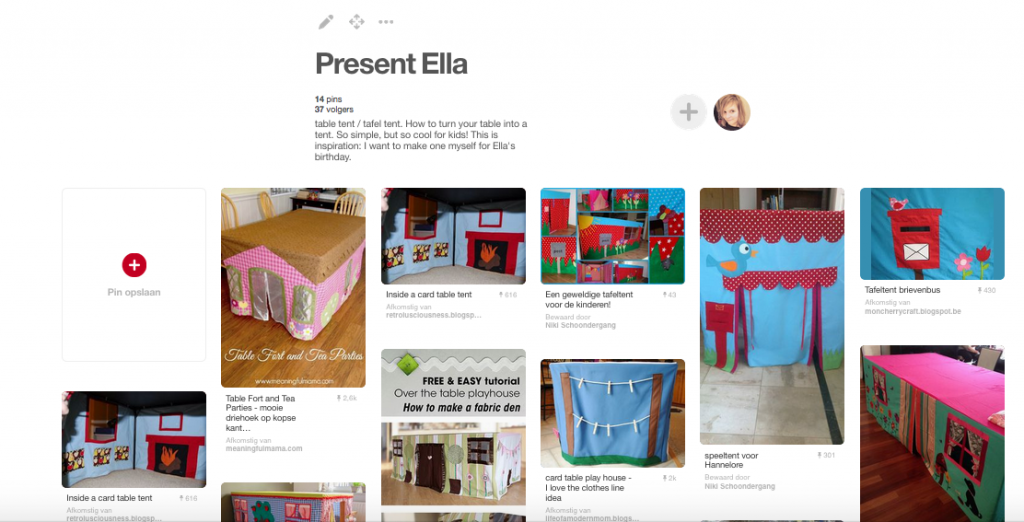 I made a plan.
Choose fabrics: the most of the "walls" are made from fabrics my grand aunt gave me and the white sheet is from my late grandmother. (I really love I can put some family stories in the tent!)
The curtains are scraps from earlier makes.
The only thing I bought from the store were some ribbons to finish the windows and door and some red colored felt for the mailbox.
And then I winged it. I figured out the fastest way was to use the serger to finish all the walls and show it as a design feature. 🙂
Because I only had a global plan, it was really fun to experiment and invent solutions on the go.
And the most important thing: Birthday girl Ella (and big sis Ieke) LOVE it. They really like to play in / with it.
Happy selfless sew!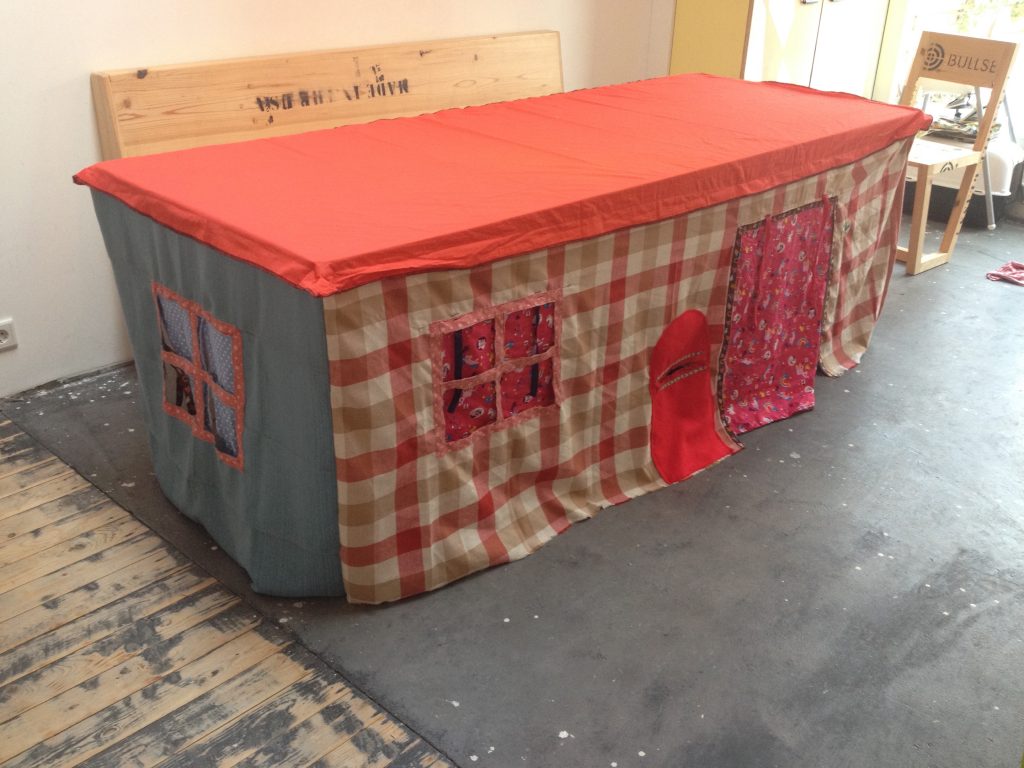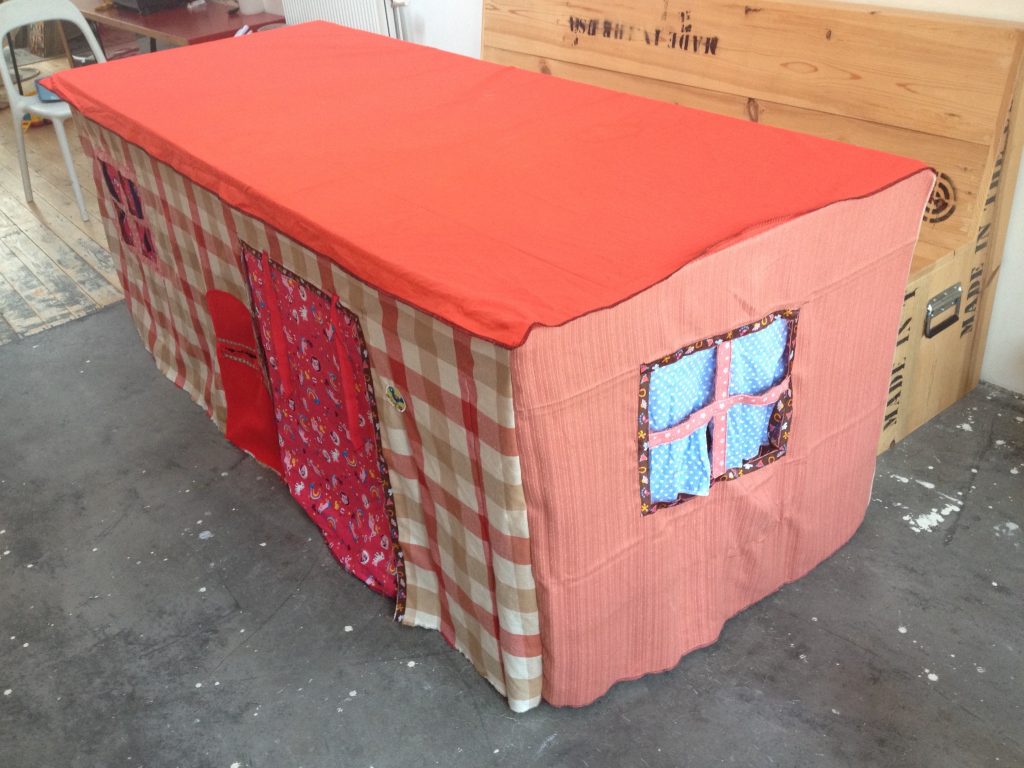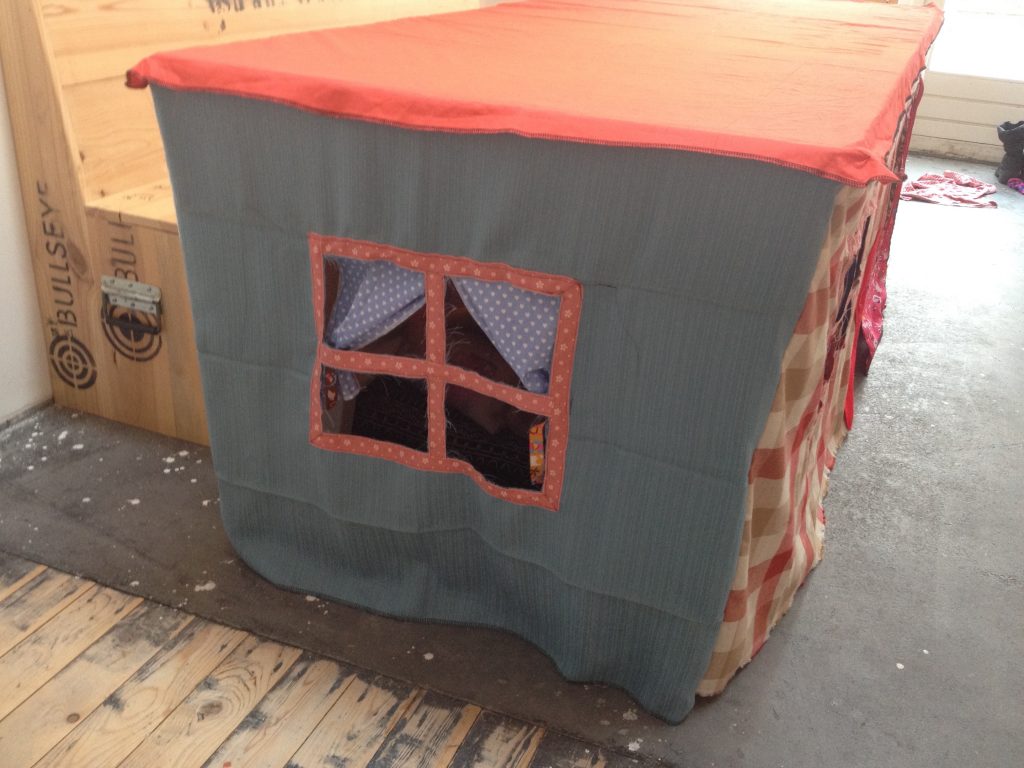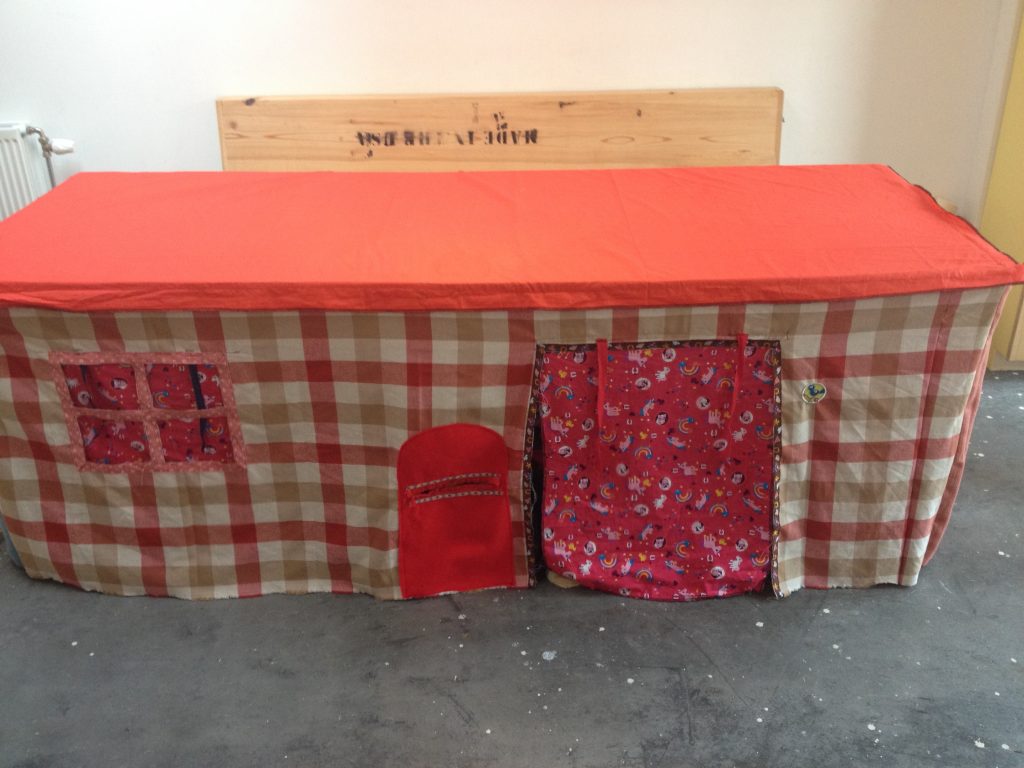 Bewaren
Bewaren
Bewaren
Bewaren
Bewaren
Bewaren
Bewaren
Bewaren