If there's a party, I want to join the party! (especially when it's a sewing related party) (well, only if it's sewing related. 😉 Yay i'm such a party animal…!)
The Triple Stitchers organized the Moneta party where everybody posts her Moneta dress on Instagram with the hashtag #monetaparty and we all can admire eachother creations and get to know more sewists on Instagram. I like that.
And because of their enthousiasm for the pattern, they made me curious for the Moneta dress.
(frankly, I saw it numerous times clicking through the Colette website but didn't think it was something for me) (HA! Was i wrong)
I challenged myself to use fabric from my stash and since I loved using the Billie Hack for the sweater for Boudewijn I decided to use that hack again.
Say hello to my Frankenstein Moneta dress!
Oh man, I do had phases in the cutting and sewing of hating the combination of fabrics, almost deciding to put it all aside and start a new dress.
And I do understand not everybody will like this version. But.. I DO!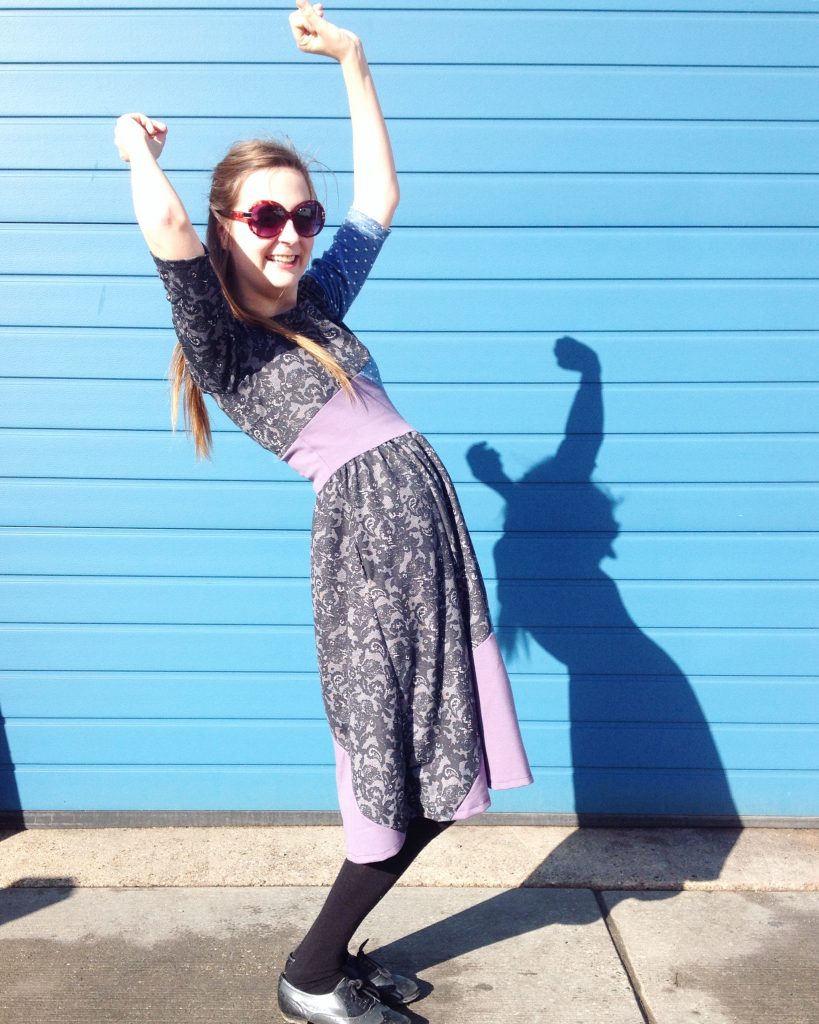 Party animal. (ha)
It is a weird and somehow logic combination of a lace printed knit fabric I bought from a Etsyseller, some left over white dotted blue knit fabric I used for a Lark Tee and some left overs purple ponte I used for a Driftless cardigan.
Mind you, it is my first knit dress ever.
And I never made this pattern before. So you can imagine I'm pretty proud it turned out the way it did.
I used the Small bust/arm size and graded it to a Medium for waist and hips. And I lengtened the skirt with 10 centimetres.
LOOK AT THE ARM COLORBLOCK! (ok now I'm exaggerating)
And a last picture with my gorgeous Ieke. <3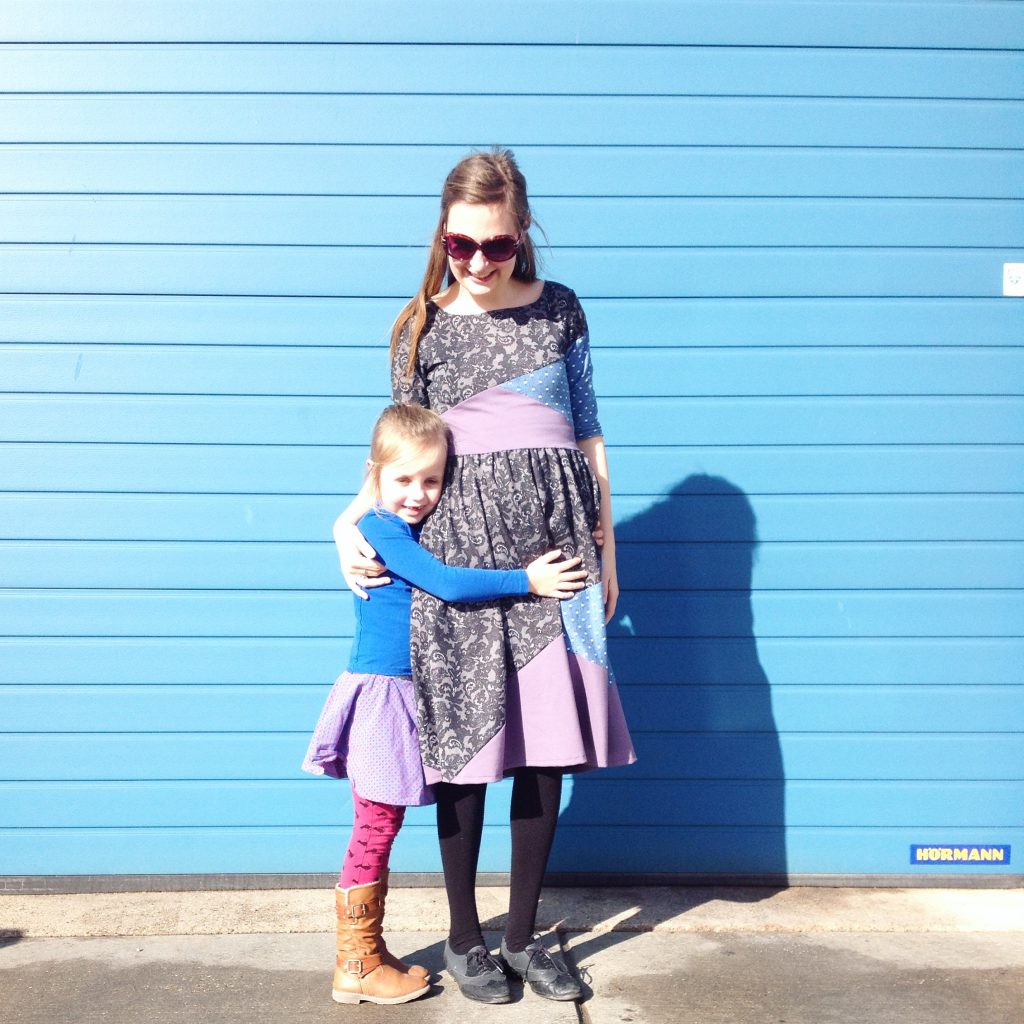 The hack was inspired by this blogpost and I am planning to colorblock even more clothes, with other forms (a star! all stripes! or..! All the possibilities! *jumps up and down*)
Pattern: Moneta dress from Colette Patterns
Alterations: Small bust/arm size and graded it to a Medium for waist and hips. Lengtened the skirt with 10 centimetres. Colorblocking from Zonen09 tutorial.
Fabric: Scraps from my stash and a printed lace knit fabric from MrVintageMintage
Next time: Lengthen the bodice with 3 centimetres so it will be on my natural waist. And try new colorblocking. 🙂