I got the DIY print screen bug too.
The idea of screen printing your own fabric it appealed to me so much. But working with the photo emulsion, a pitch black room, exposing it to light etc etc.
Nah. It's too complicated.
So when i saw images on Instagram popping up with the hashtag #wearebobbinhood, all with the most amazing examples of print screened fabric, I was curious.
They were all made with the same kit from Bobbinhood.
The kit is an investment, so I didn't want to just buy it and discover it wasn't something for me.
Lucky me: they just organized some workshop nearby!
And went to the workshop and I was sold.
It is soooo much fun! And so easy!
So today I made Studio Hamerhaai company shirts. Ha!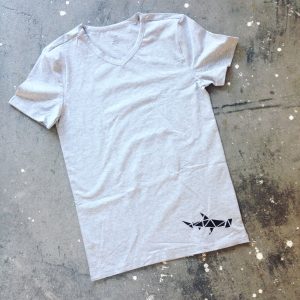 And I have sooo many ideas already waiting to be executed.
Certainly to be continued.. 🙂
Bewaren