Happy New Year!
I started my sewing plans for 2017 with a kick start. I spend New Years Eve making stamps and decorating t-shirts and fabric with Ieke (my 6 year old) and my mum.
The fabric of my Toaster Sweater 2 and the birthday dress of Ella (and Ieke's very similar dress 🙂 ) were made.
After dinner I was so tired and I was afraid I couldn't keep my eyes open till 12. So I just kept going. Ironing (so much fabric!), cutting out the Toaster Sweater pieces and tracing the Saunio Cardigan pieces. Pretty pleased with myself for keeping myself awake, gheghe.
Earlier I made a (analog) list of the garments I want to make this year. Because of Sew My Style, it's pretty long already! (do not panic – do not panic – DO NOT PANIC)
I just repeat to myself this year has 12 months as every other year so I just should begin and see how it goes. Right? Right. (OMG)
There are a few patterns at Sew My Style I'm not really thrilled about, and to be a conscious sewer (and realistic one, because I can spend my money just once), I've replaced them with patterns I already have.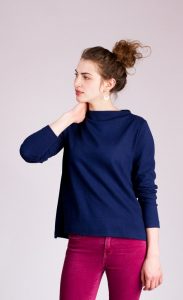 January
* #sewmystyle – Toaster Sweater #2 by Sewhouse7 – handstamped sweatshirt fabric
* birthday dress for Ella (turning 3!) – RTW shirt (handstamped) with a high waist half circle skirt (also handstamped fabric) with a elastic band.
* dress for Ieke (because she's bit (much) jealous of her little sister) (see dress for Ella)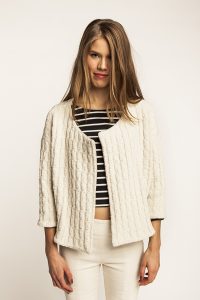 February
* #sewmystyle – Saunio Cardigan by Named Clothing – quilted grey with sparkles stretch fabric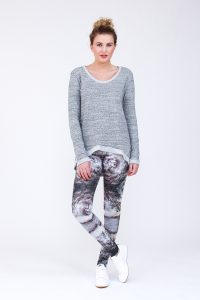 March
* #sewmystyle – Leggings by Megan Nielsen – super stretchy green/grey fabric with little holes in it.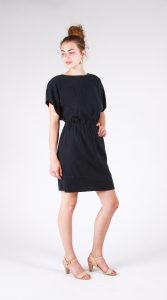 April
* #sewmystyle – Bridgetown Backless Dress by Sewhouse7 – no idea what fabric. Determined to find something from my stash.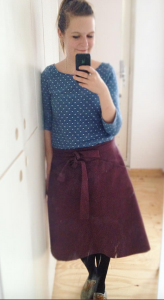 May
* #sewmystyle cheat – Miette Skirt by Tilly & the Buttons – denim with colorful piping at the pockets. I already made one and I would love to have more of those!!
June
* #sewmystyle cheat – Lark Tee by Grainline Studio – something from my stash
Never can I have to many tshirts.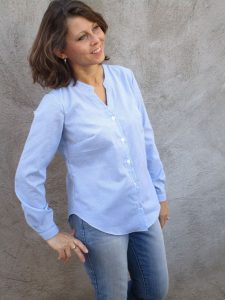 July
* #sewmystyle cheat – Bonnshirt by Itch to Stich – grey cotton with white dots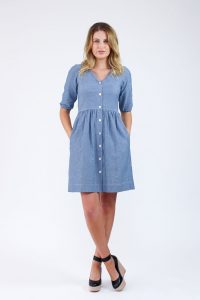 August
* #sewmystyle cheat / or not – maybe the Bonnshirt dress or maybe the Darling Ranges shirtdress by Megan Nielsen.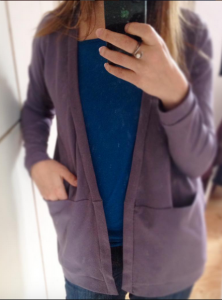 September
* #sewmystyle cheat – Driftless Cardigan by Grainline Studio. Already made one and need more for sure.
* birthdaydress for Ieke (turning 7!)
* dress for Ella (because I made Ieke a dress when Ella turned 3. Yeah, I make it hard for myself)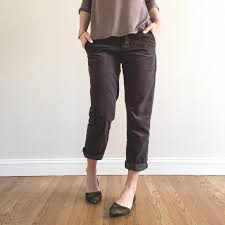 October
* #sewmystyle – Hampshire Trousers by Cali Faye Collection – TROUSERS! YEAH BABY!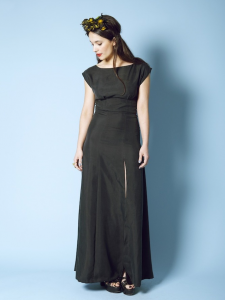 November
* #sewmystyle – Anna dress by By Hand London – checked fabric from my stash
December
* #sewmystyle – ??? from Named Clothing (will be announced)
And not dated, but still wanted: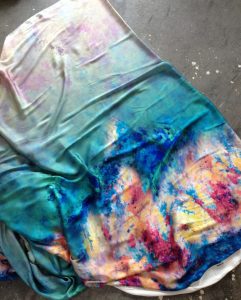 * Catarinadress – I got this polyester silky fabric with abstract fields of flowers on it. I think I would be perfect for a Catarina dress!
* Bralette – the Jasmine Bra of Ohlulu?
* a Billie Sweater for Boudewijn.
* Nantucket Shorts from Seamwork Magazine
* And I would like to do a workshop printscreen you own fabric with Bobbinhood because making your own fabric is SO COOOOOL.
You are still here? Wow.
BECAUSE IT IS SO MUCH.
I don't know if this is going to happen. But a girl can dream, right? Better get my sewing machine spinning!
Bewaren
Bewaren
Bewaren
Bewaren