Woohoo, my first make for SewMyStyle! The Toaster Sweater of Sewhouse7 was the first pattern to attack. And I made it the second day of January. So quick!
I planned a Sew-All-Day day with my friends Marianne and Freya. We sewed all day, ate a delicious lunch Freya made and had a blast!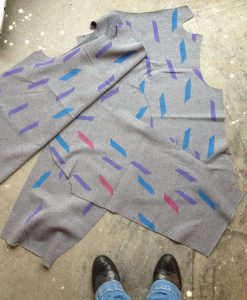 I handstamped & cut the grey sweaterfabric (bought at de Stoffenloods) on New Years Eve. (my so glamorous rock&roll life.. 😉 )

More info on the handstamping.
The Toastersweater was a fun make. It's a smart pattern, and I really like the collar! I also love the long sleeves, especially because this make is made of such cozy sweaterfabric. I need to cuddle up and drink all the tea and read books and eat chocolate. And be all kinds of fabulous in my new sweater ;-).
It really needs to be made into a Toaster Sweater dress (with pockets ofcourse, because POCKETS). So that's one for my to sew list.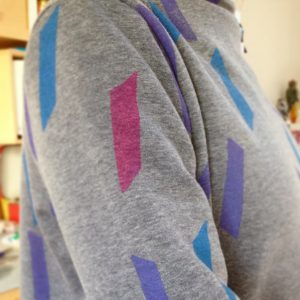 My daughter Ieke really thought I should add a pink stamp – not only purple and blue ones- on my sweater. She was right.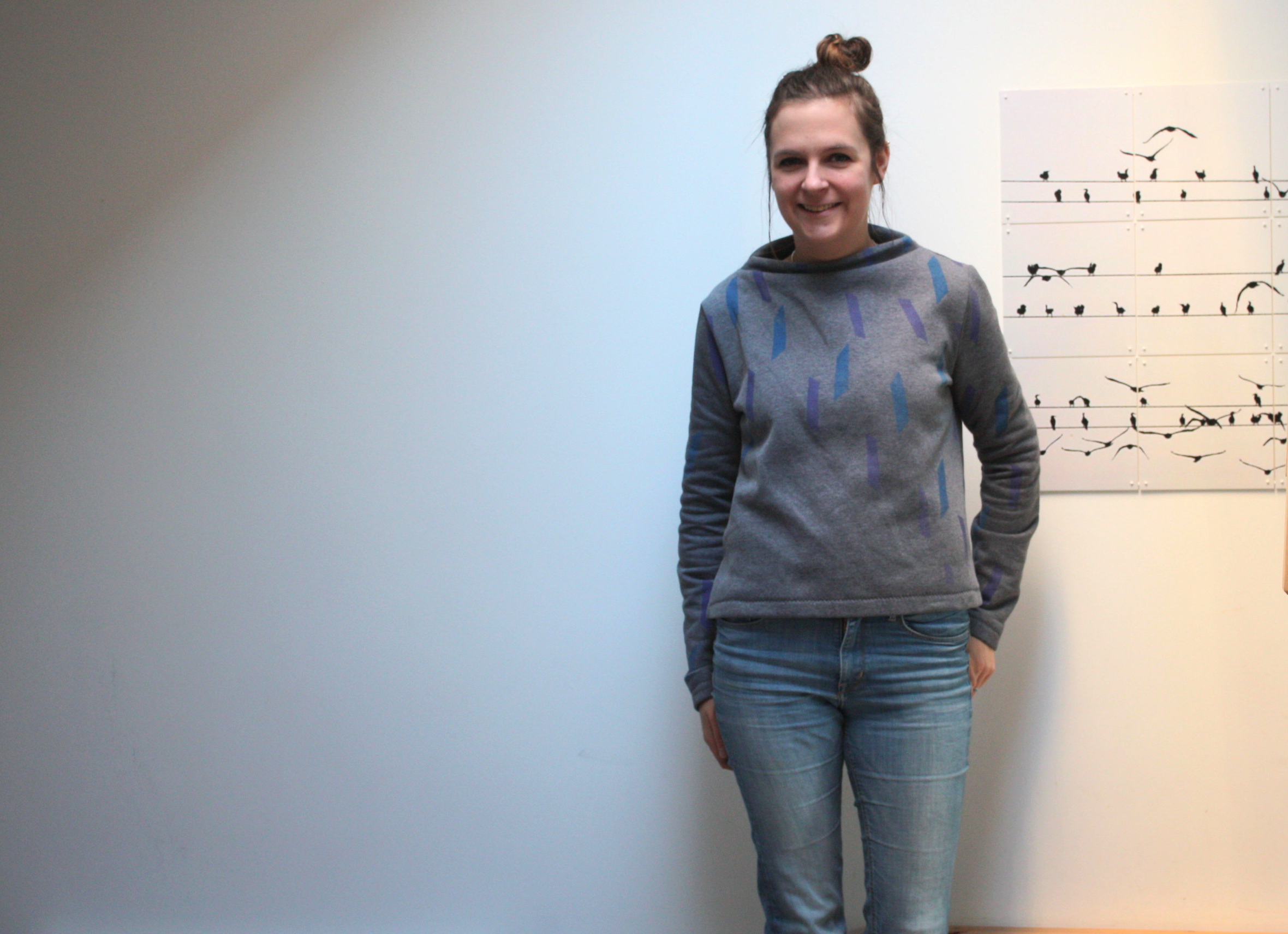 Front of my handsstamped Toastersweater #2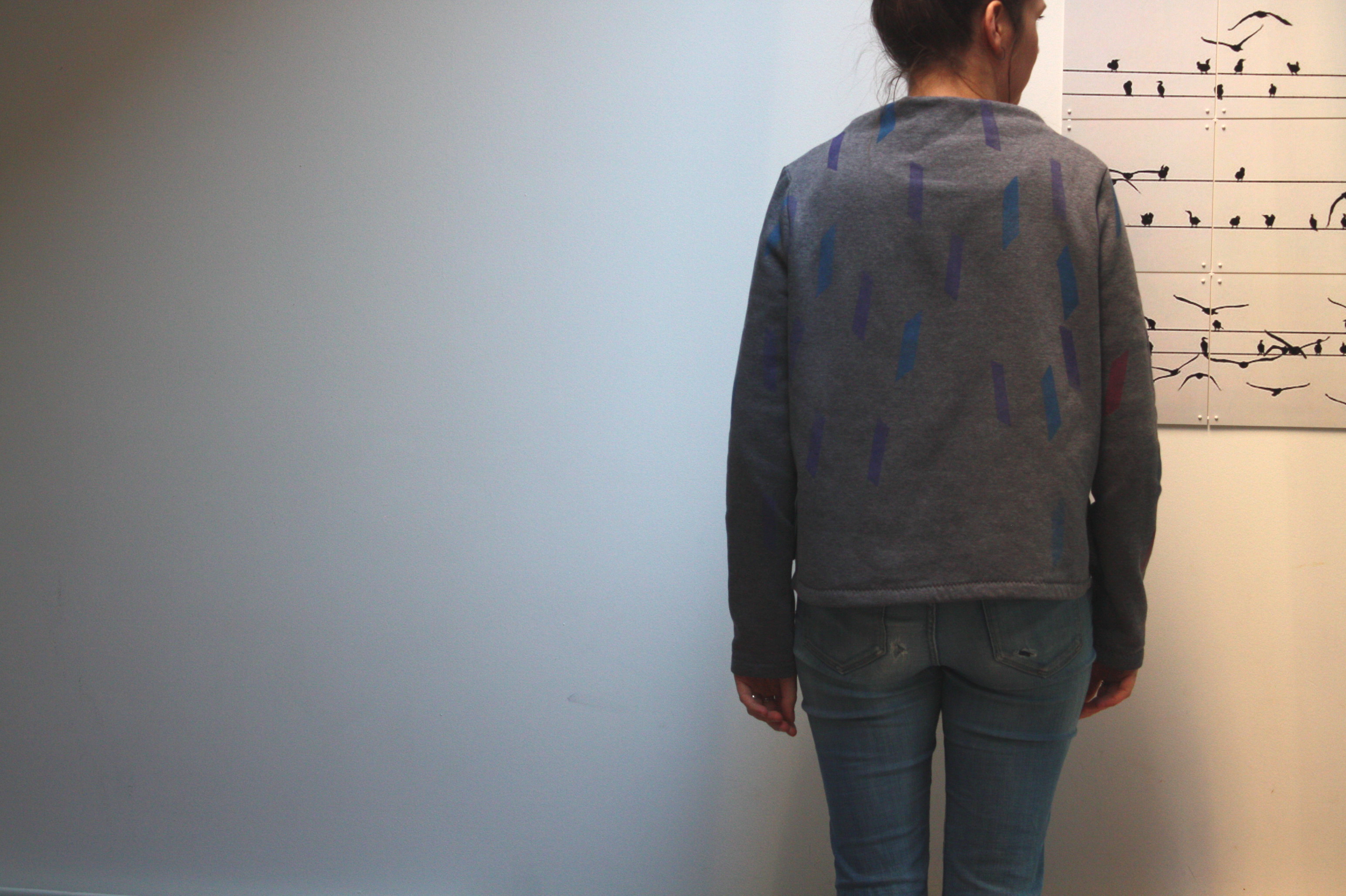 The back (and my restored jeans – thanks to the tutorial of MellySews!)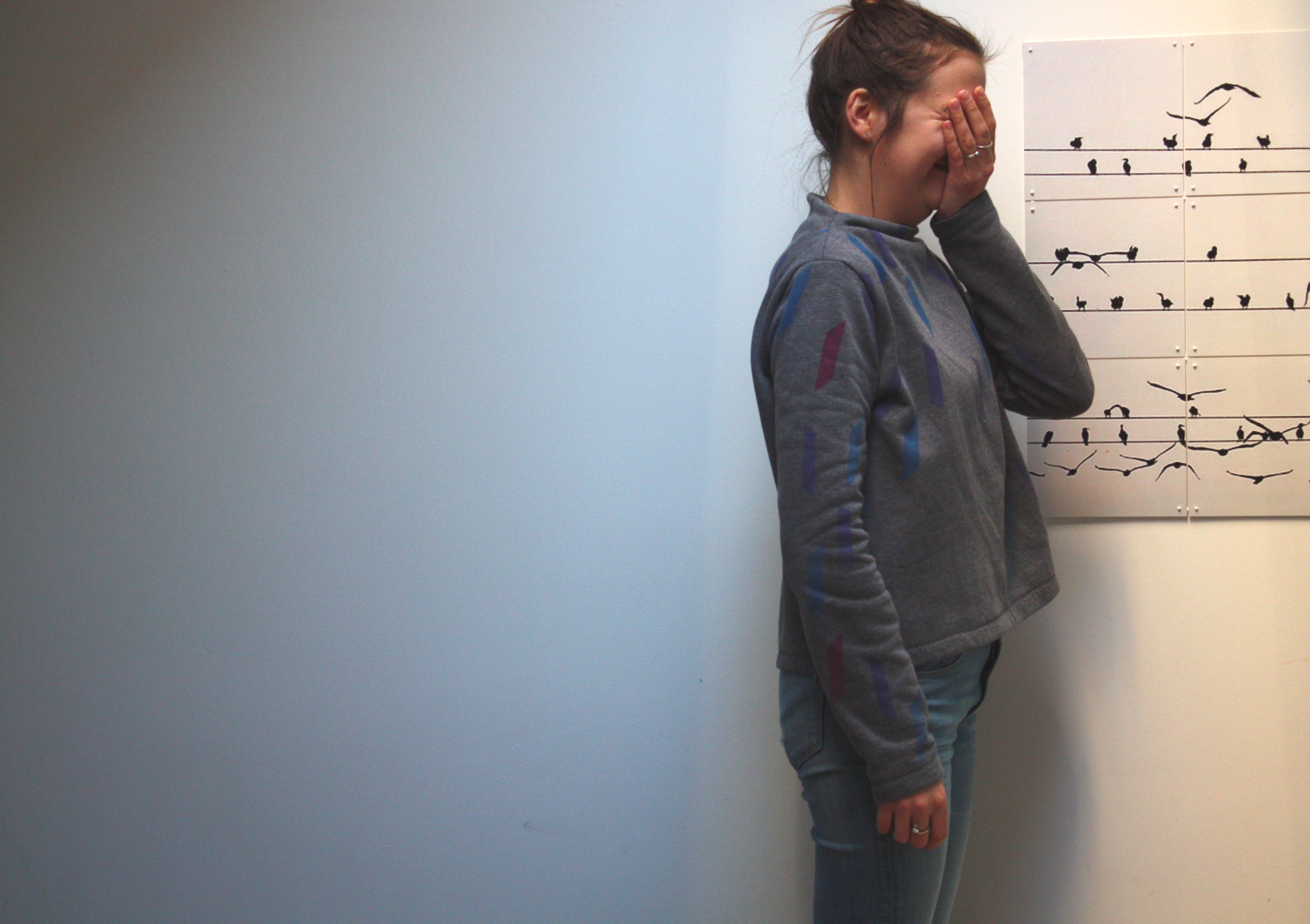 And the side. (I totally laugh at myself here because I am standing on top of a bench to capture some light)
Bewaren
Bewaren
Bewaren
Bewaren