Oh yeah, a BOMBERJACKET!
For my birthday last year, my eldest daughter Ieke gifted me a mystery foxes fabric. I loved it but was a bit lost what to make from it.
It wasn't too stretchy, but still a bit on the spandex side. I decided it would make a super nice bomber jacket.
There are a lot of bomber jacket patterns released, but I really wanted a jacket with pockets (because DUH POCKETS). And if there was a pattern from a designer I already knew, it would get bonus points.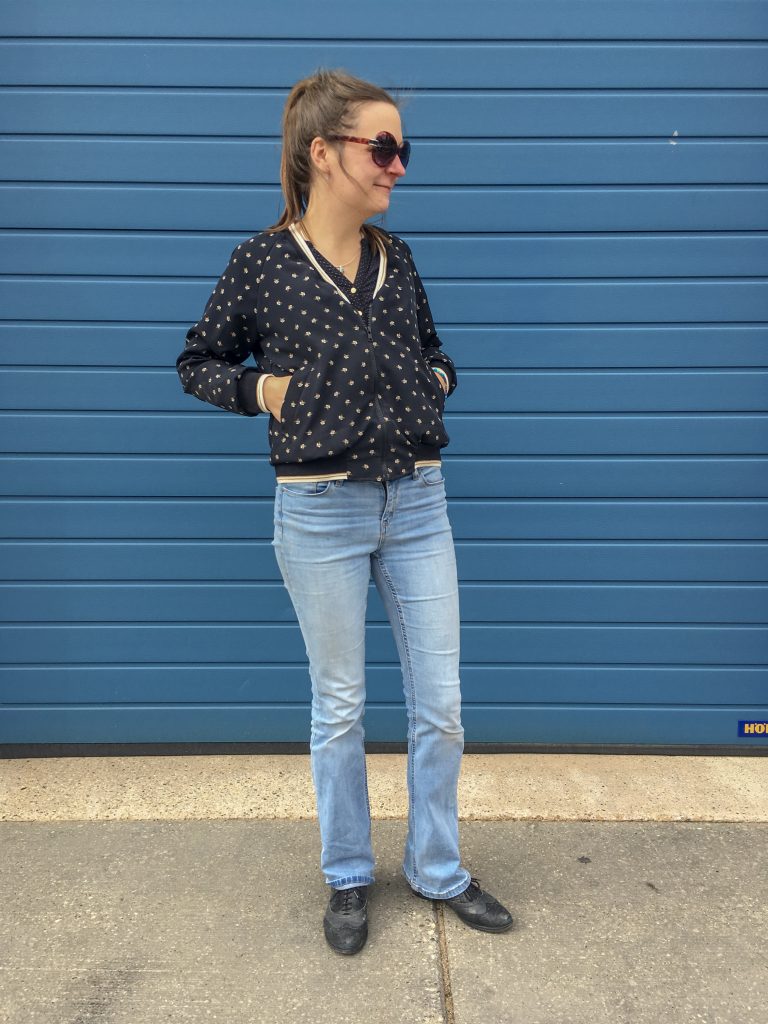 So, the Rigel Bomber from Papercut Patterns it is!
I also loved the option to make a diamond detail at the shoulders. I decided not to use it for the first make, but I will try to use it next time.
Downside of this pattern: it is not lined. But I figured I could manage to "draft" my own: i saw plenty of lined versions on Instagram.
The supercool ribbing I saw recently popping up (again) on Instagram. It is SOOO COOL! It's the CUFF ME from Hamburger Liebe / Albstoffe. I bought one piece of 110 cm at the Stoffenmarkt at Leiden, but using it, I realised I needed MORE. So I bought a second pack at Naaiplezier.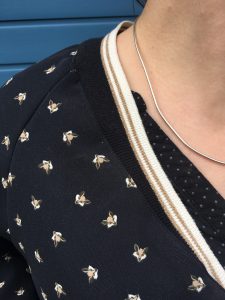 There were a few firsts. First weltpockets (that's a weird but cool thing to do!), first lining without instructions, first open zipper, first bomber jacket.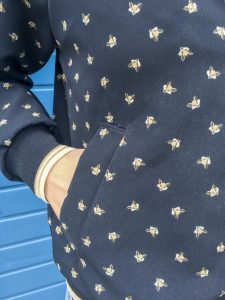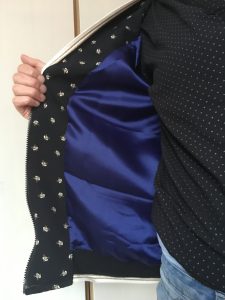 It is by far from perfect. But I LOVE IT.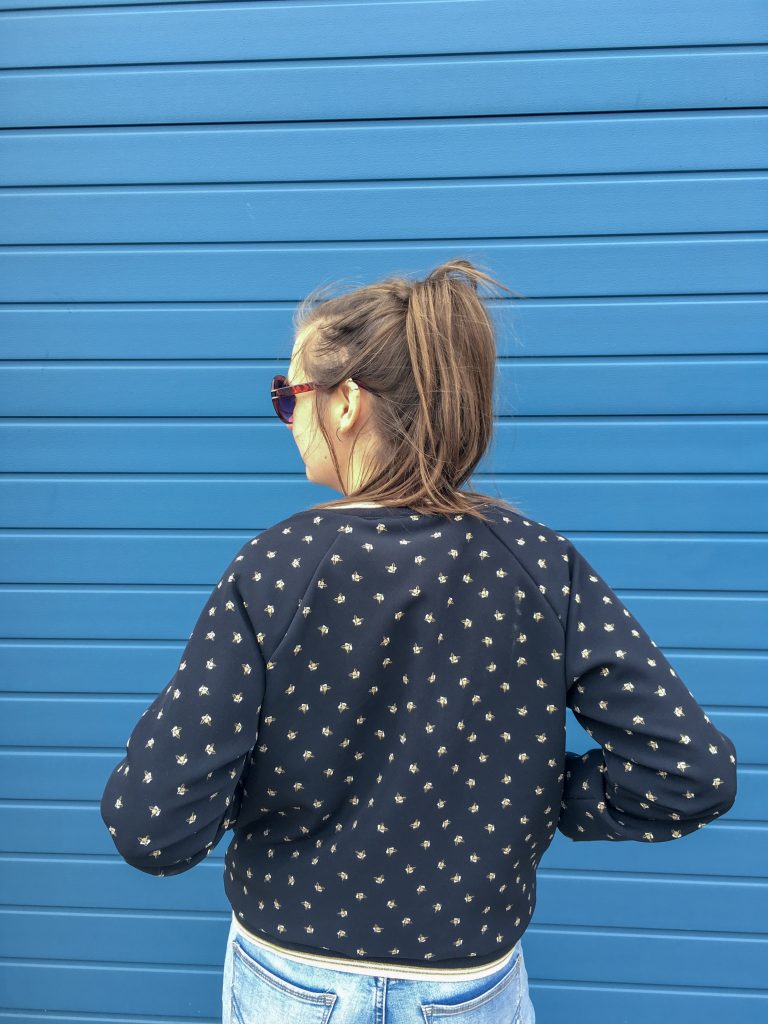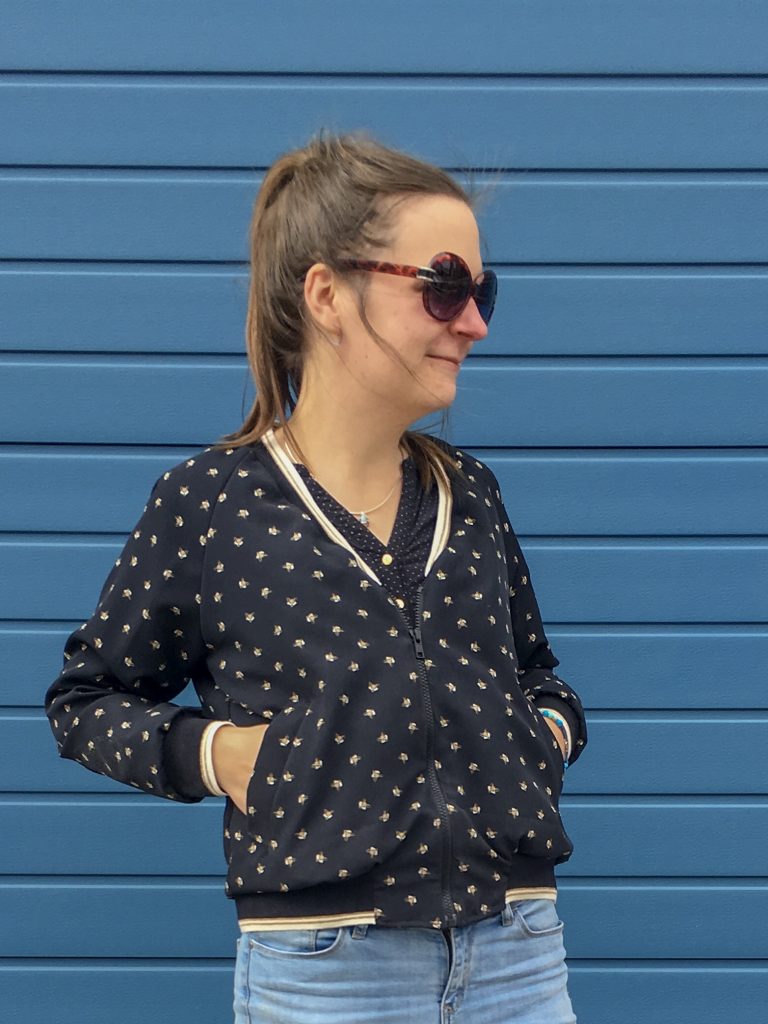 And this fabric was already more than 6 months in my stash. So it is my entry for the Make Your Stash, month April. Read more about this cool challenge.
And first reaction of Ieke (who gifted me the fabric)? WOAH MOM, that's COOL!
Nailed it. (ha!)