I made a BUTTON DOWN SHIRT! Yeah baby!
So, now the pictures.
Hihi, ok , first some thoughts about the pattern.
I first was scared, you know, it's kind of formal wear, with cuffs, collar, all the button holes, woven fabric, etc etc.
But I dared myself just to go for it. After all, I do attend sewing classes at ZieJe so I do have some guidance.
To make it even more of a challenge I decided to make the insides of the cuffs and the collar from some treasured scraps. (yeah i know. *rolls eyes to herself*)
And I do needed help with some of the tricky parts (the cuffs and a continous lap for example) and to be honest, there are some mistakes.
But just following every step (and sometimes seeking help from my sewing teacher Fréderique) I was amazed how fast I it sewed together.
And despite the first-timer mistakes, it's totally wearable and I love how it's roomy and still charming.
Now some pictures.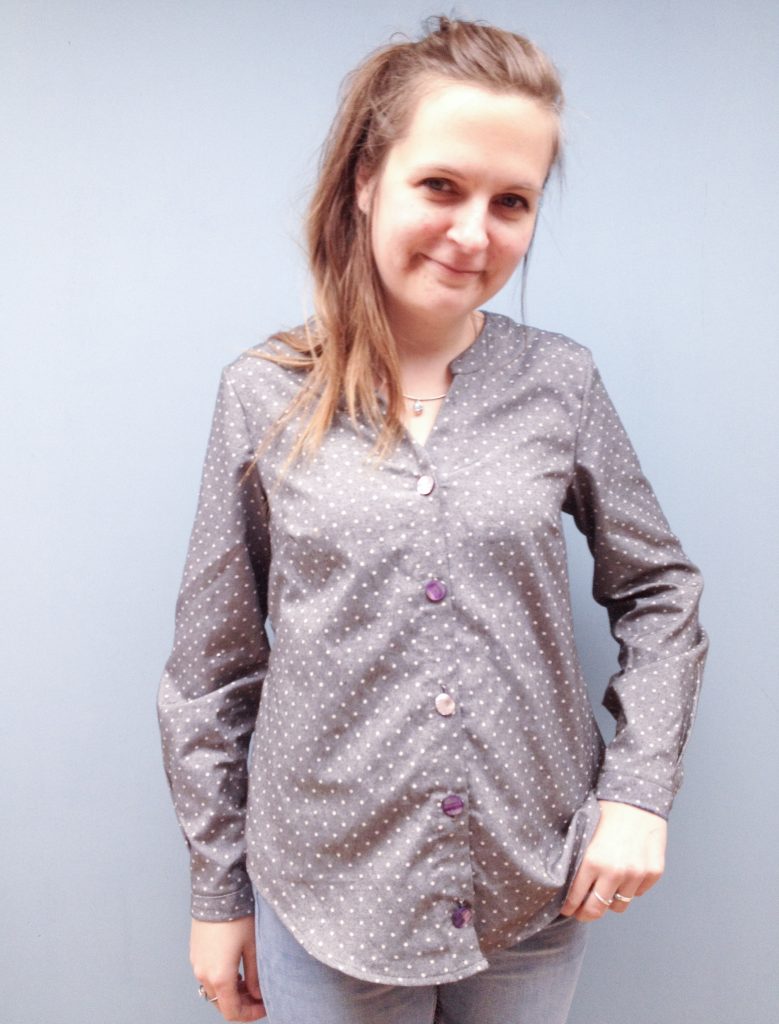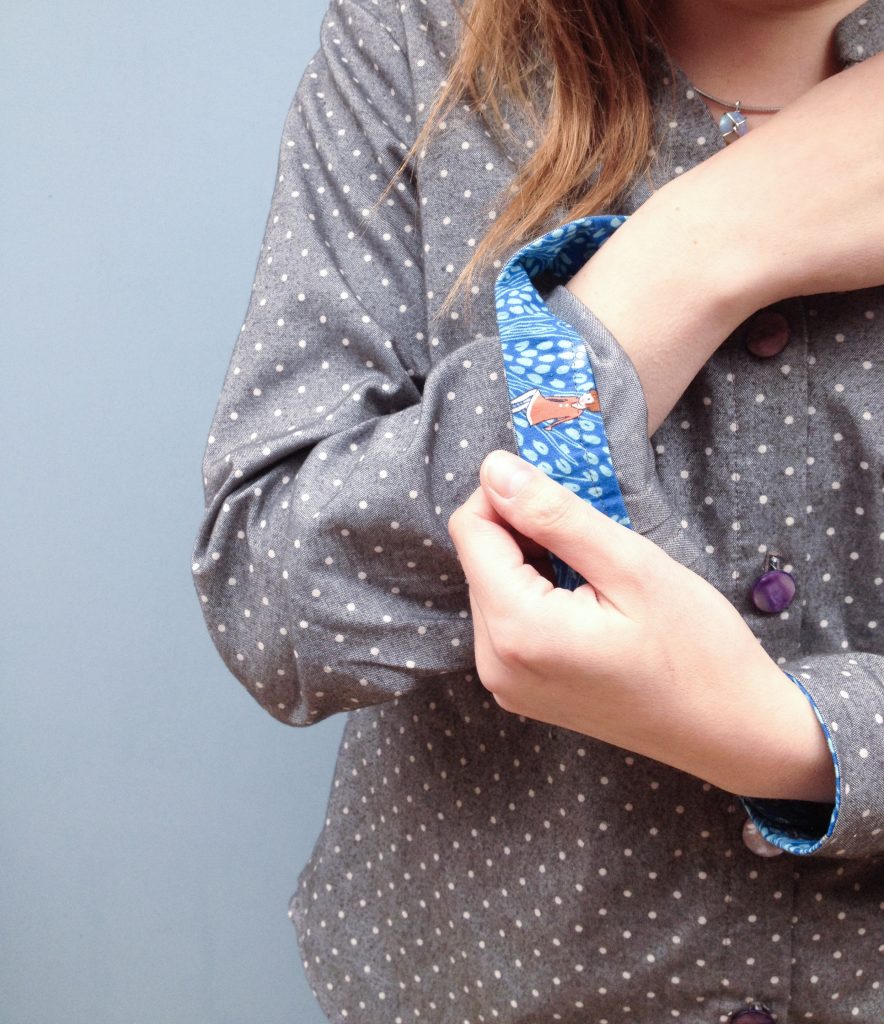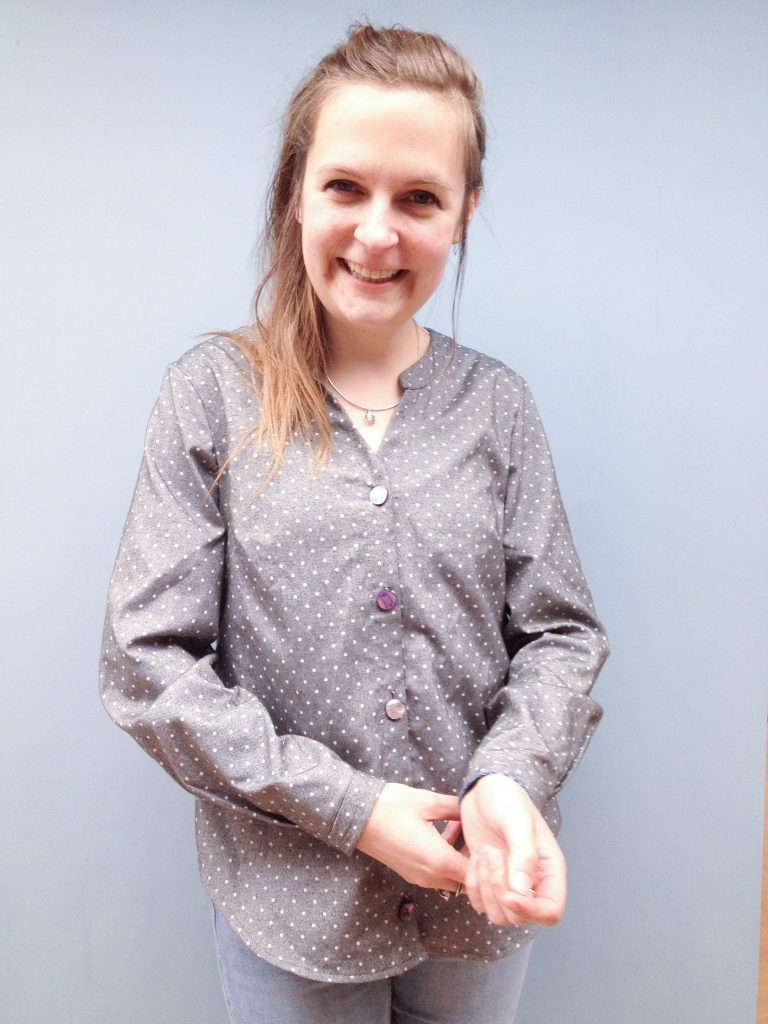 You see my Happy Camper face? That's one proud lady.
Bewaren